I have a horrible tooth grinding habit. Six or so years ago, my dentist crowned all my teeth because they were ground down to nubs. Unfortunately, the crowns were not placed correctly. My bite was a bit slanted and now I've worn them out again and my bite is even worse. I'm in a lot of pain. Something I haven't mentioned is how ugly the crowns were. I just don't know what to do. Is it possible to have a correct bite and it look good? Where do I find a dentist who can fix this correctly? It has already cost me a fortune.
Jane
Dear Jane,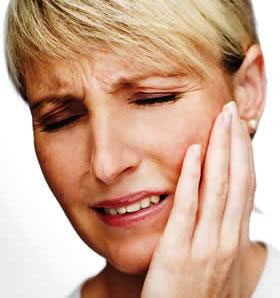 One thing you may have figured out already is that there is not a recognized specialty for TMJ dentists. It is up to the dentist whether or not they get training. It is obvious your dentist did not have the training necessary to do this correctly. He's caused more problems than he solved. Additionally, knowing that you had a tooth grinding habit he did nothing to protect your new dental crowns from the grinding, which were equally at risk as your natural teeth were. A simple nightguard would have solved the issue. That of course, would only be a great solution if you'd have had this repaired correctly.
To answer your question, you do not have to choose between form and function. However, it will take doing some research. First, you want to make a list of dentists in your area who have TMJ Training. Then, go down your list looking for one who also has great cosmetic skills. You should look at their smile galleries to get an idea of what type of results they get.
A smile gallery is a page on their website that shows before and after photos of cosmetic procedures. If they don't have a smile gallery on their site, you can be fairly certain they do not do great cosmetic work. For those who do have beautiful before and after images, you want to make certain they are actual cases the dentist has done and not just stock photos.
Finally, whenever you have any type of cosmetic work done, make certain the dentist only does a temporary try-in at first. You should be allowed to look at the work in your mouth BEFORE  it is permanently bonded, then if you don't love the work they should be willing to send it back to the lab making the changes you want. If the dentist doesn't agree to that, don't let him work on you. They should be confident in their ability to get it right.
This blog is brought to you by Marietta Dentist Dr. Christi Cheek.
Click here to learn more about our Free Virtual Smile Consult.