Can you tell me what the best tooth replacement is? I'm a hockey player and have lost two teeth this season. I want something pretty sturdy in case I get hit in the mouth again. This just hasn't been my season.
Bran
Dear Bran,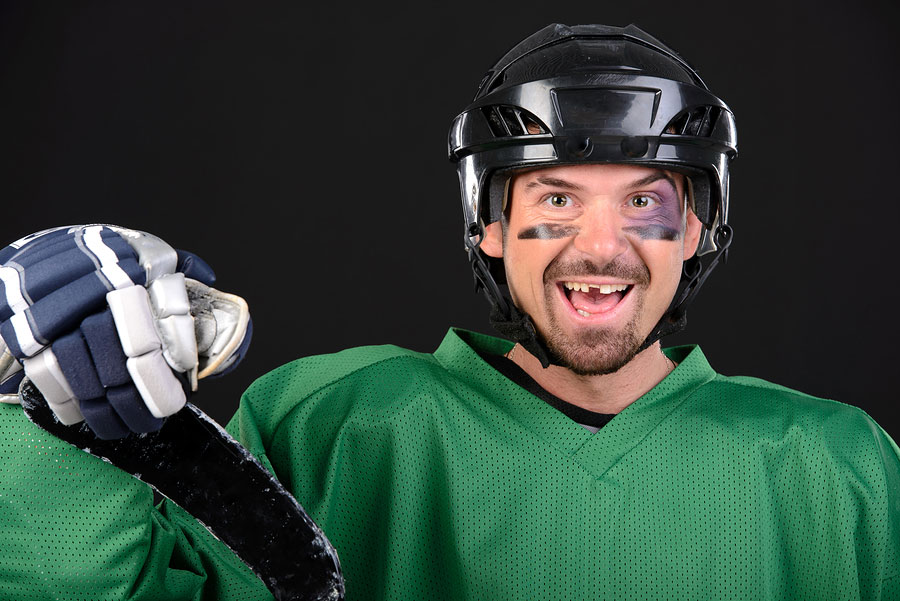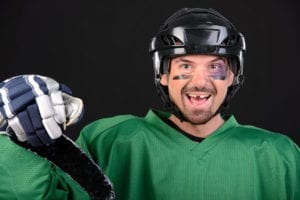 I am sorry to hear you have been having a rough season. Hockey is a tough sport as it is. When it comes to replacing teeth, the usual answer is the best tooth replacement option is a dental implant. However, your circumstance is a tad more complicated than most because your replacement tooth is likely to get hit again.
A dental implant is the premiere tooth replacement because it mimics your natural tooth's engineering with a root form and a crown. However, when you break a tooth you are not as likely to take the root of your tooth with it. A dental implant, because of the way they are bonded with the crown is the opposite. If you lose the crown there is a good chance the implant will do some damage to your surrounding bone. We don't want to risk that.
However, you do want the root form there in order to ensure you don't start having bone resorption in the area, which will make it harder to get an implant later.
My suggestion is you have the root form of the implants placed, which will preserve your bone in that area, but delay the dental crowns until you are done with your hockey career. Some dentists even do same day crowns, which will speed that process up when the time comes. That doesn't mean that you have to keep gaps in your smile.
I'd like to suggest you get something inexpensive, such as a dental flipper. These can fill in the gaps, but will come out easily if you are hit in the mouth again. This way there is no serious damage done to your jaw, which could require reconstructive surgery.
Best of luck to you and I hope next season is a winner for you!
This blog is brought to you by East Cobb Dentist Dr. Cristi Cheek.