I've been doing Invisalign treatment and am almost done. Something came up with a family emergency and I had to make a last-minute move to my home state. My dentist provided me with the remainder of my aligners and told me she'd switch my records to whichever dentist I choose. My question is, do I really need another dentist if I am at the end of my treatment and already have the remainder of my aligners?
Candace
Dear Candace,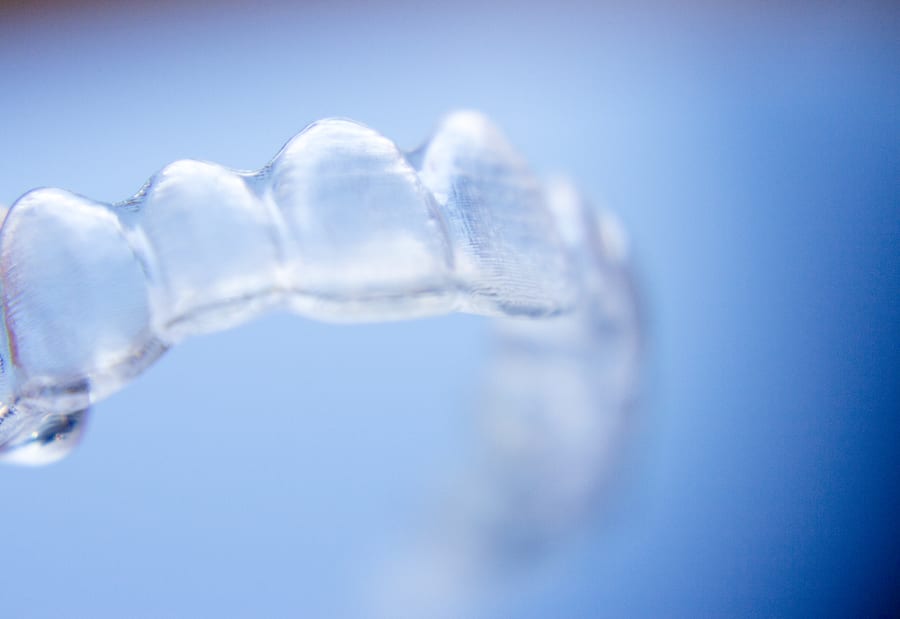 This is an interesting question. If you don't have any special things going on, such as buttons which will need to be removed or some shaping of the teeth to make room for the new position, then you could get away with just finishing your treatment without going to another dentist. While dental supervision is always the safest option, at this point in your treatment it may not be necessary.
I will say, you would only have a very nominal fee from any dentist who takes over because the bulk of the work is done and your dentist will transfer all the diagnostics and treatment notes. You could even call around and have some leverage on fees by saying what another dentist is quoting.
The Importance of a Retainer after Invisalign
One thing which will be absolutely necessary is a retainer after Invisalign. There are tragic stories of people who invested a lot of money to get their teeth in the correct position only to neglect their retainer and end up needing re-treatment. You don't want to be one of them.
It is possible to use your final pair of Invisalign aligners as a retainer if you do it right. Here is how I would do that:
Wear them all the time for one month
Then wear them only at night for a month or two
From there you can try every other night
At this point, it is time for a quick check. If your teeth move during the two days you are not wearing your retainer, your teeth are not ready for you to move on and you will need to go back to every night for a couple of weeks and then check again. So, how do you know if they moved? If it is a little more challenging to put the aligners back in than normal, your teeth have shifted. If they haven't moved, you can go onto the next phase.
The Final Phase
You can wear them once a week for a month and then go on to not wearing them at all. Just make sure you keep the aligners in a safe place to periodically check the teeth are retaining their correct position.
I hope everything turns out okay with your family.
This blog is brought to you by East Cobb Dentist Dr. Cristi Cheek.