My dentist suggested I get crowns on all my teeth in order to open my bite. While he did that, I now can't close my lips without putting forth effort. It's caused massive dry mouth. I talked to my dentist and he said it's just a matter of time before I get used to the new bite and if I don't he can grind them down to their normal size which defeats the whole purpose of me spending all that money to begin with. Do you have any suggestions for me?
Ben
Dear Ben,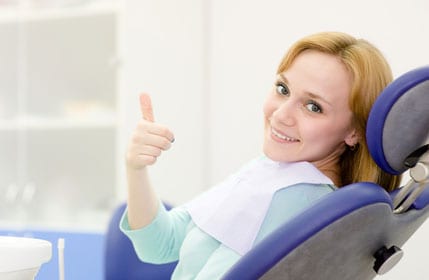 Your dentist has done you a great disservice. It could even be called malpractice. When your lips don't close when at rest, it is called lip incompetence. This is one of the chief things to avoid when doing a full-mouth reconstruction.
When opening a bite, it needs to be done first temporarily so you can avoid permanent issues, such as you're facing. Ideally, a dentist would first build up the back teeth with composite to test how far the bite could open. Some dentists may do this with temporary crowns. The downside to that option is you have now committed to having dental crowns, which may not be ideal. The patient would wear the temporaries to ensure they're comfortable with the new opening.
The bite should never, never be opened to the point of lip incompetence. Your lips should come together naturally when your mouth is at rest.
The Danger of Dry Mouth
Our saliva was designed to be on the front lines in the battle against decay. It contains powerful bacteria fighting minerals. If you have dry mouth, your saliva isn't getting an opportunity to do its job. You'll begin to see a dramatic increase of decay, which can destroy your oral health.
Your dentist has to make this right. I mentioned earlier what he's done is malpractice. Here's what I'm going to suggest you do to remedy this. First, go to him and let him know about the lip incompetence. He should be willing to re-do them and it should be free of charge. This time make sure he does temporaries first to ensure the bite isn't opened too much.
If he's unwilling, you're going to have to get tough. First, go to an expert cosmetic dentist to get a second opinion. Don't tell them who did the work, in case they're friends. Once the second dentist has said this is a problem, you can go back and tell him what another dentist said. Sometimes the opinion of a peer will sway a dentist because he doesn't want to look bad. If he's still unwilling to make this right you're going to have to take him to court for malpractice. Then, you can take the money from the damages to get this fixed.
This blog is brought to you by East Cobb Cosmetic Dentist Dr. Cristi Cheek.