I have dental bonding on my two front teeth because of chips. I liked how they looked at first, but it's been a few years and they're starting to pick up stains. Can I whiten them or do they require something else to get them back in shape?
Penny
Dear Penny,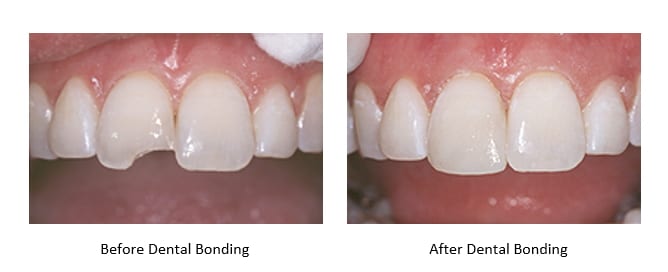 Unfortunately, you won't like the results if you use teeth whitening in this situation. What will happen is your natural tooth structure will whiten, but the dental bonding will remain the same. This will make them look even worse. You have a couple of options in order to get these back in shape.
The first thing you can do is have the dental bonding re-done. This is the most affordable option. It's okay to whiten your teeth in that case, if you're looking to make them brighter because your dentist can match the new bonding to your whiter teeth. As you know, based on your current experience, these last for several years.
You have a second option if you are looking for something which lasts longer than bonding. Porcelain veneers can last for at least a decade. However, they are much more expensive than bonding.
Who Should Do Your Cosmetic Dental Work?
When it comes to having any type of cosmetic dental work done, you don't just want any dentist to do it. Instead, you need someone who has some expertise both in a technical understanding as well as some artistry. Dental bonding is done free hand, so an artistic eye is imperative.
So how do you know if your dentist has what it takes?
The first thing I would do is ask to see some before and after images of actual cases they've done. If you've decided to do dental bonding to repair your chips, ask specifically to see those type of cases. if you've decided to get porcelain veneers done, then I would ask to see his veneer cases.
If you don't think they are stunning, don't use that dentist. Be picky. These are your teeth. You want a perfectionist creating your smile.
This blog is brought to you by East Cobb Dentist Dr. Cristi Cheek.