I've done some reading and learned that the main whitening ingredient in teeth whitening is peroxide. If that is the case, can I just rinse with peroxide to whiten my teeth?
Kurt
Dear Kurt,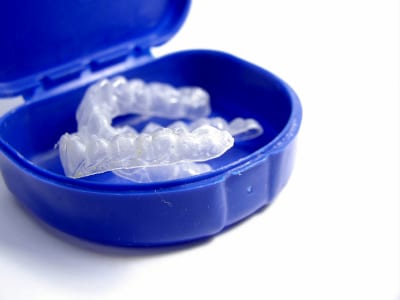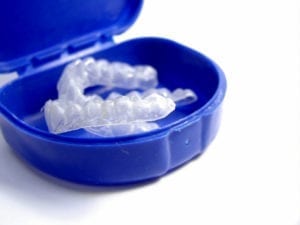 You ask a good question. It seems like it would make sense, right? Rinsing with peroxide may have some extremely mild whitening benefits, but I don't think it will be anything near what you are hoping for. One of the biggest obstacles you'll face is the fact that the whitening agent has to soak into your teeth. That will need to happen for a minimum of 15 minutes to have any decent use. I don't know if you're willing to rinse with peroxide for that long.
With the teeth whitening you get at a dentist's office, your dentist will make custom-fitted trays that fit your bite exactly. You'll wear them, for a minimum of 20 minutes, at a time convenient to you with the whitening gel inside. Many patients prefer to sleep with the trays on.
A second issue is its strength. The peroxide you get for home use is 3% peroxide. Crest Whitestrips has a strength of between 5-6%. These are significantly less strong than the whitening you get with your dentist. Professional strength teeth whitening will be between 15-43% peroxide.
It would take many years for you to get the same effect you would from a visit to your dentist. By the time you purchased all that peroxide, you will have spent almost as much. You just dragged it out over years.
In all honesty, you're better off seeing your dentist for teeth whitening. You can do at-home whitening with the trays or in-office whitening with Zoom Whitening which allows you to whiten your teeth completely in just one appointment.
Plus, you have the added benefit, because you will be under the care of a dentist, of having someone there in case complications develop, such as gum sensitivity.
This blog is brought to you by East Cobb Dentist Dr. Cristi Cheek.