I have one dental crown and 3 porcelain veneers. The tooth with the crown had a root canal treatment, so it was already there. The gumline by this crown is showing a black/gray line. The veneers are starting to show their age as well. I asked my dentist about replacing these. He wants to do crowns on all my teeth because they're not very white and this will take care of both issues at once. My concern is the choice. Why crowns instead of porcelain veneers?
Patty
Dear Patty,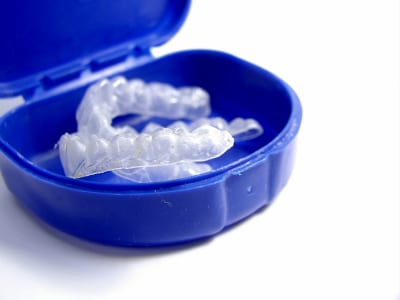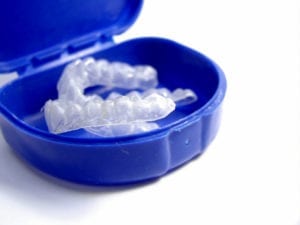 I just want to make sure I'm understanding you correctly. Your dentist wants to crown all your teeth because they aren't very white? Really? I have so many concerns about this. First, the solution for teeth that aren't very white is to do teeth whitening. Not only does that preserve all of your tooth structure, but it is also significantly less expensive.
You brought up one of my second concerns. Why crowns instead of porcelain veneers? I can tell you why. Dentists who aren't comfortable doing porcelain veneers, will steer their patients toward dental crowns. Here is the problem with that. Smile makeovers are not taught in dental school. Porcelain veneers should be a basic skill for any cosmetic dentist. However, there are plenty of cosmetic dentists who do them, but do them badly. You don't want that either.
When you have a dentist already letting you know he can't do porcelain veneers, run away from that dentist doing any cosmetic work on your teeth.
Crowning all your teeth is known as a full mouth reconstruction. This is one of the most advanced procedures a dentist will have to do. Not only is there the cosmetic aspect of it, which your dentist has already hinted he's not qualified to do, but getting the proper occlusion of your teeth also takes significant post-doctoral training, which I doubt he has. If it is done wrong, you could end up with TMJ Disorder and a lifetime of pain and migraines.
My suggestion is you let him do the teeth whitening and then find a cosmetic dentist to replace the crown and veneers. Look at their smile gallery to see what type of results they get in order to get an idea of their skill level. Though, make sure it is their own work and not just stock photos. If they don't have a smile gallery, they are not a cosmetic dentist at all.
This blog is brought to you by Marietta Dentist Dr. Cristi Cheek.