I wanted to replace a tooth. My dentist told me I could get a dental implant, which was the procedure I was hoping for. Apparently, when he went in to place the implant he realized there wasn't enough bone. He placed the implant anyway. When the surgery was over he told about it and said he doesn't expect it to last and he thinks it should be removed and then he can give me a dental bridge. I really wanted a dental implant though. Also, I don't think it is right I should be charged for a surgery he knew was going to fail. Am I overreacting?
Callie
Dear Callie,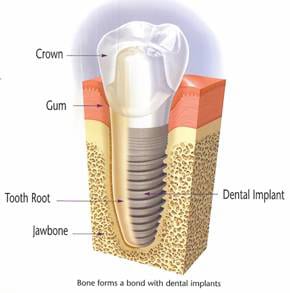 No, you are not overreacting. In fact, your dentist could be in some trouble here. Let's talk about the legal implications. He said he'd provide a service, which in any reasonable contract would be expected to actually not fall apart. If it does, you'd get a refund. In legal terms, this is called an implied warranty. In a dental implant, this would mean that the implant would be expected to support the crown. He placed the implant knowing it wouldn't. So, yeah…he owes you a refund.
There are malpractice issues here too. How did he not know there wasn't enough bone before doing the procedure? There are diagnostics that should have been performed, such as x-rays in order to make certain you are a good candidate. Either he didn't do proper diagnostics or he didn't know how to read the diagnostics he did. Then, when he saw the true "landscape", he still went ahead and placed an implant he knew would fail. That is malpractice.
That isn't the only problem here. You're not bound to getting a dental bridge just because he blew the procedure. There is the option of getting some bone grafting done to build up the bone structure you are missing. Then, your jaw will be ready for that dental implant you wanted.
Bottom line. Yes, ask for a refund. If he gives you a hard time, tell him you are happy to speak to the dental board and an attorney about his malpractice. That should change his tune.
This blog is brought to you by Marietta Dentist Dr. Cristi Cheek.