I had bonding placed on my teeth about 7 years ago while I was a minor. These are starting to wear down and I was thinking of getting Lumineers to replace them. Then, I started doing some research and learned that most of the really good cosmetic dentists don't like Lumineers. This scared me off so now I am thinking about just getting bonding done again. I want to make a beautiful smile but am worried people will know they are fake if my smile is too beautiful. What is your experience with these two issues?
Candy
Dear Candy,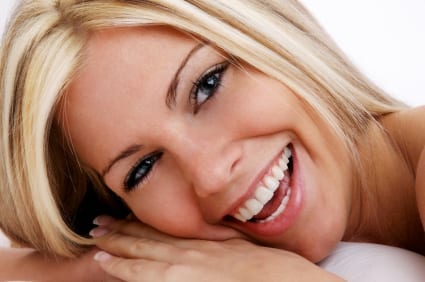 These are great questions. You are right that many dentists with true artistry and expertise in cosmetic dentistry do not like Lumineers. This is mostly because their company requires dentists to use their dental lab. This particular lab is not known for its beautiful results. Dentists usually prefer to use their own ceramist whom they trust will produce the results they expect from the instructions they provide.
While your dental bonding can be redone, because these have to be done freehand, doing it well takes a very long time, which drives up the price. Additionally, they will not last as long as you'd like, so I honestly don't recommend that route. The good news for you, however, is that Lumineers are simply one brand of porcelain veneers.
My suggestion is you find a great cosmetic dentist and let them choose the brand of porcelain veneers that will give you the beautiful result you truly want. Veneers will last many more years.
As to your other question, I would not hold back. While you are intimately acquainted with your smile, others are not. Cosmetic dentists have seen this over and over. A patient gets a stunning smile makeover. When people see them, their comments go something like this…
"Have you lost weight? You look gorgeous. Something is different but I can pin it down. Whatever it is, it's working."
My advise? Get your dream smile.
This blog is brought to you by Marietta Dentist Dr. Cristi Cheek.