Smile Gallery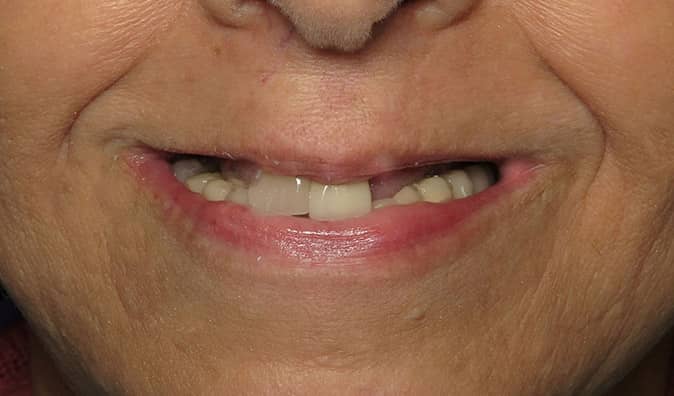 Before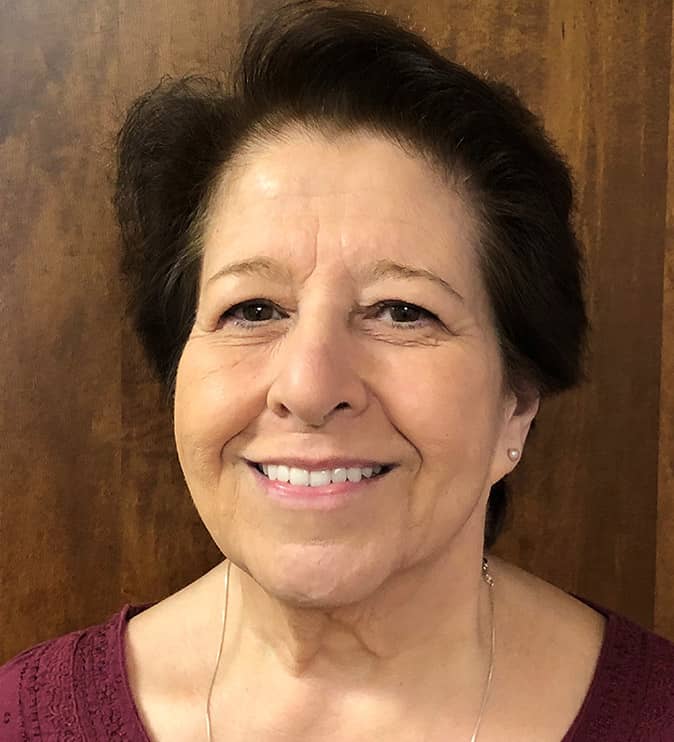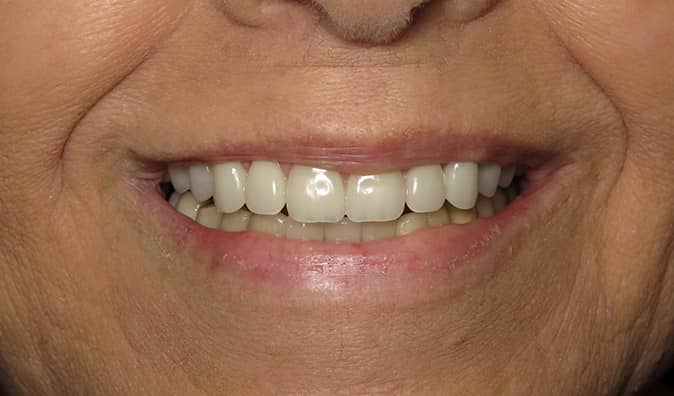 After
Our long-time patient had a removable prosthesis for years but wanted something more stable and permanent. Together we created a plan to remove her remaining upper teeth, place six implants, and custom make a hybrid acrylic implant bridge. The procedures were completed, and she went home that same day with new teeth! She loves that her smile looks so natural and that the appliance is retained by implants. Now she can chew with confidence knowing that her teeth won't shift or move.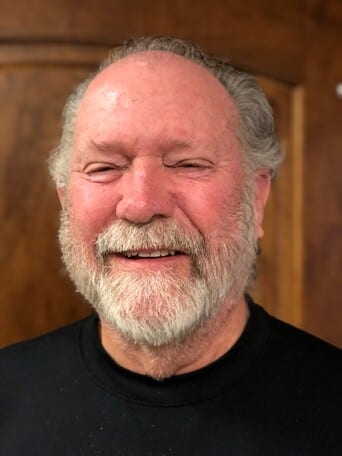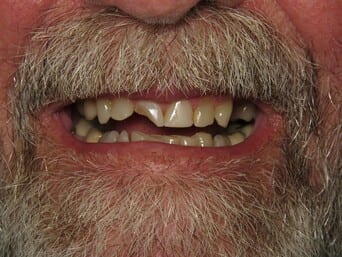 Before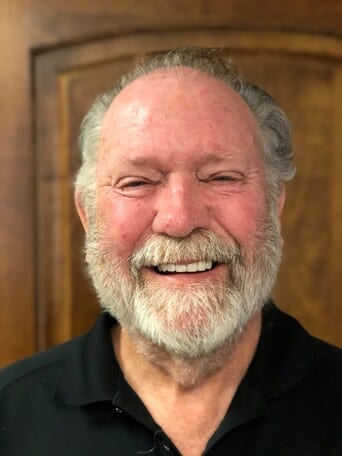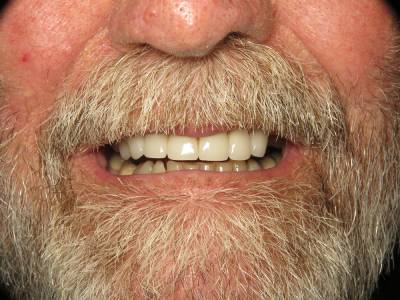 After
John has been a patient of ours for 18 years. He had broken his front tooth, so bonding was placed to repair the damage. While the repair was satisfactory, John really wanted to do something more aesthetic with all of his front teeth.  So we placed 7 ceramic crowns and veneers, greatly improving his smile. Additionally, he is in the process of having implants placed in the posterior areas where a couple of teeth are missing, which will complete his new smile!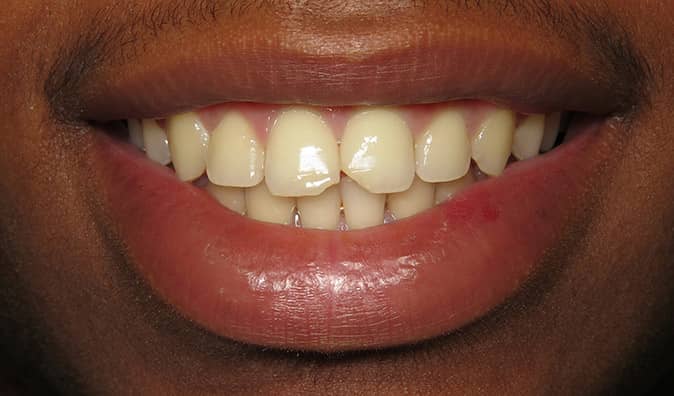 Before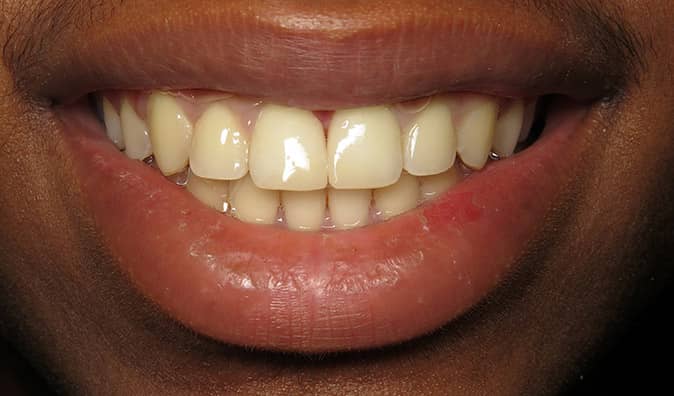 After
Troy had suffered a sports injury that chipped the corners off both front teeth. He was hoping to have his teeth repaired before going back to high school after summer break. Dr. Cheek used dental bonding and completed it without anesthesia in about 30 minutes. Troy has his confident smile back!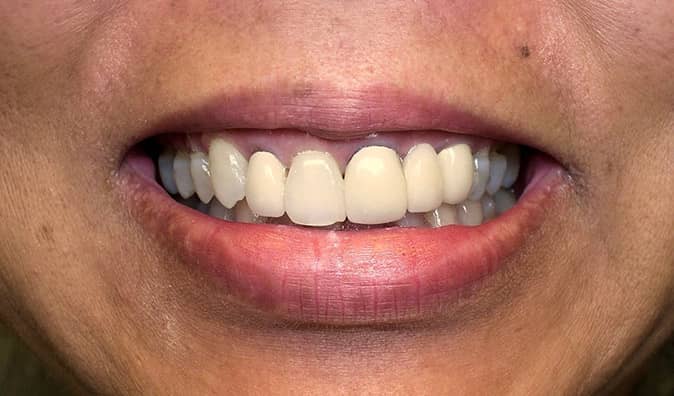 Before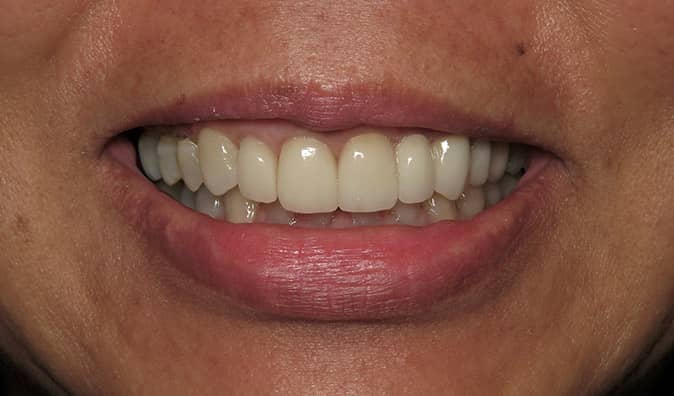 After
This 55-year-old lady had a big smile but disliked the visible black edges at the top of old her porcelain-fused-to-metal crowns and bridge. She wanted to improve her smile. Three metal-free ceramic crowns, a veneer, and a new ceramic bridge were placed to help her confidently smile as wide as she wanted!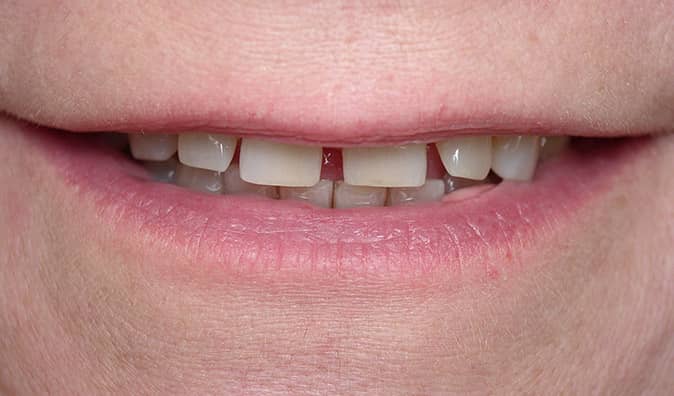 Before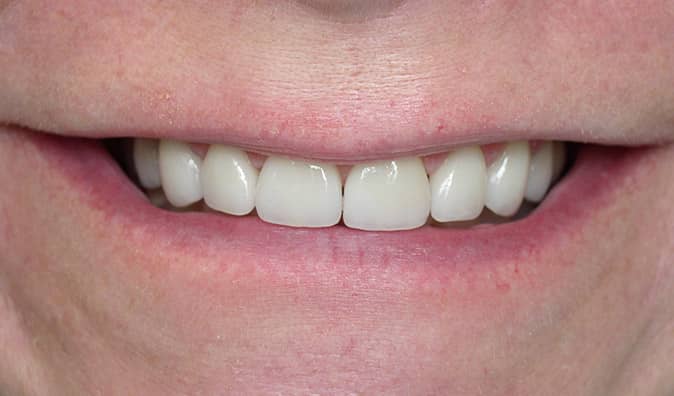 After